Journal Entry:
Sat Aug 27, 2011, 7:47 PM
It's heeeeeeeerrrrrrrreeeeee!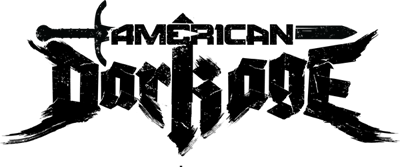 That's right folks!
MEGABRAIN COMICS Promotional Video for the launch for AMERICAN DARK AGE is ONLINE! Watch it on YouTube here: www.youtube.com/watch?v=FnjcBO…
Holy jumpin jeezus. making this video was a rollercoaster of.... something. It was like me on a overactive PMSing overload.
I went from
"ooooh and ahhh"
to
"grrrrrrr"
to
"hahahaha"
to
"weeeeee"
then to
" OMFG I want to murder this thing! Jac SMASH!!"
and to finally
"YAHOOO!!!"
I started on Wednesday and finished this baby on friday...(although trying to UPLOAD it all freakin day.) So pretty much 48 hours. Not bad I say.
Considering this was my VERY first time using
ADOBE After Effects
. I used a similar program in school:
Final Cut Pro
... but VERY different from
AE
so this was quite the learning experience for me. I DID spend a whole day before watching tutorials online and making notes.
Needless to say, my boss wants to name his next child after me: I think I donz goodz.
Megabrain seal of approval!
SO! Gonna take the day off and do Jac stuff. Swimming. Shopping.... DRAWING, then throw myself back on the
Shit-to-do
list. Such as inking DarkuAngel's next commission page, colouring and getting some other comic book conception characters done and FRICK: I have a costume to design for another person who has paid quite a fair bit.... AND original sketches to finish for the ADA Pledge prizes. Holy cheese and crackers. I'm gonna be busy.
But I like busy.

Keeps me away from family drama, and yet closer to my friends. Like my best friend: Who just suggested that I should find a man the same way I like my coffee.
Nutty and delicious.
And people wonder how
KAT
from my comic book
The ELEMENTS
is inspired by her.

----
8 Days to go! We are currently at$3,202.00! Pledge and get your own copy of AMERICAN DARK AGE!!! Pledge here: www.kickstarter.com/projects/m…
Drinking: Cafe Lungo Nutty and Delicious